Alchemist Tree – Ritual Spell Oils for Mind, Body & Magic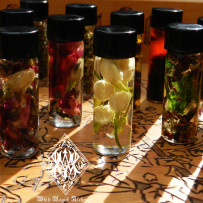 All of our original most popular ritual spell oils are back! Originally designed in the smaller square corked bottle, I've switched up the packaging to a sleek capped glass bottle.
Alchemist Tree Oils are packed full of magical ingredients to help aid you in your spells and rituals. They are also lovely when used as a personal anointing oil. Created with all-natural oils, gorgeous powerful aromatic essential oils, herbs, flowers, heartwood resins, crystals and more, each oil is charged in accordance with the appropriate moon phase and witch blessed.
What I love about Alchemist Tree is that all of the herbs, flowers, roots, heartwoods, etc, are infused with my pure base oils, thus releasing their energies into each oil blend. My base oils are preserved with organic Rosemary exact to insure a long shelf life without compromising the nature of the sacred oils contained within. All WMA oils have a very long shelf life. If stored in a cool dark place (your magical cupboard, box or drawer), my oils can last up to 2 years. That is if you just stuff them away, but you don't want to do that! Essentially, these magically infused and blessed oils are made to be used to harness your magical intent. Let the magic commence!
You can click here http://bit.ly/1VQNHUl and zoom right to the oils – Below I've listed all of my current oils now available at White Magick Alchemy.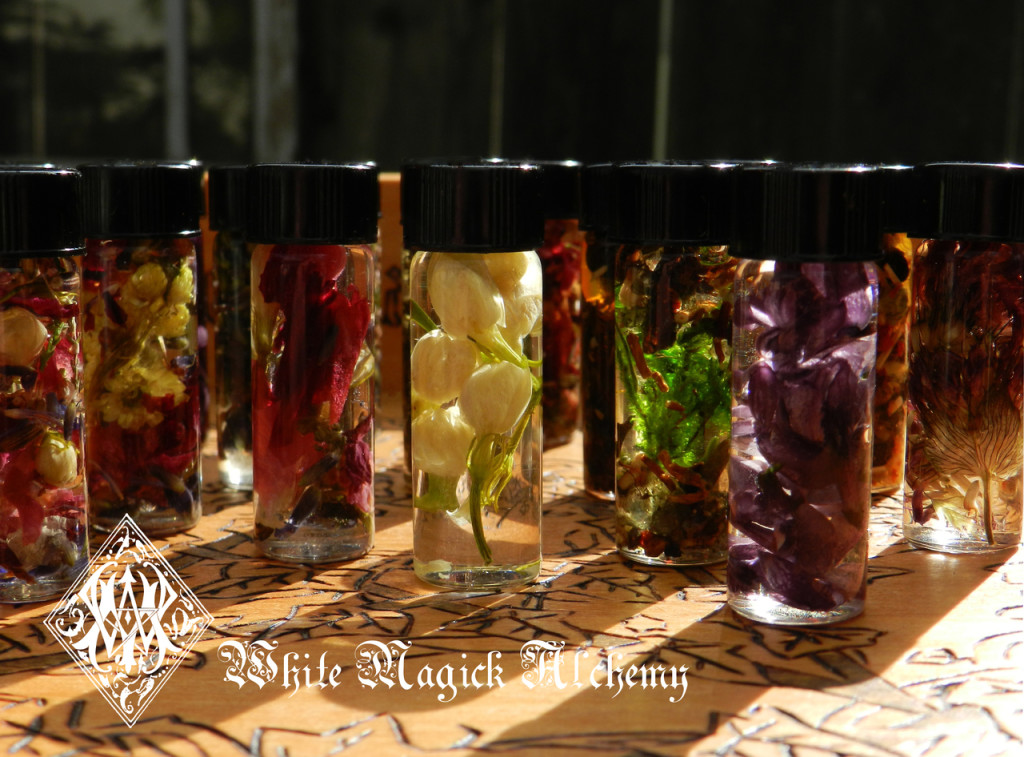 Magical Blessings,

Ambergris ★ Almadine Garnet ★ Belladonna ★ Brigid's Blossoms ★ Dark Rose ★Dragons Blood ★ Faerie Worlds ★ Fires of Beltane ★ Flying Witches ★ Hekate ★ Jasmine ★ Karmic Retribution ★ Lavender ★ Lodestone ★ Madagascar Vanilla Bean ★ Powerful Immediate Money Drawing ★ Protection ★ Psychic Vision ★ Reversing ★ Sacred Circle Esbat ★ Sandalwood ★ Veils Edge ★ Violet ★ White Sage ★ Witches Shield ★ Wild Harvest Berry