Beltane Maypole Torch Light from White Magick Alchemy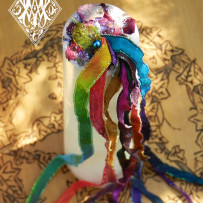 Our gorgeous Beltane Maypole Torch Light Candles are now available for the season of Beltane! Beltane is May 1st. These are only available for a short time during the season, each candle handmade and witch blessed. Perfect as your altar centerpiece –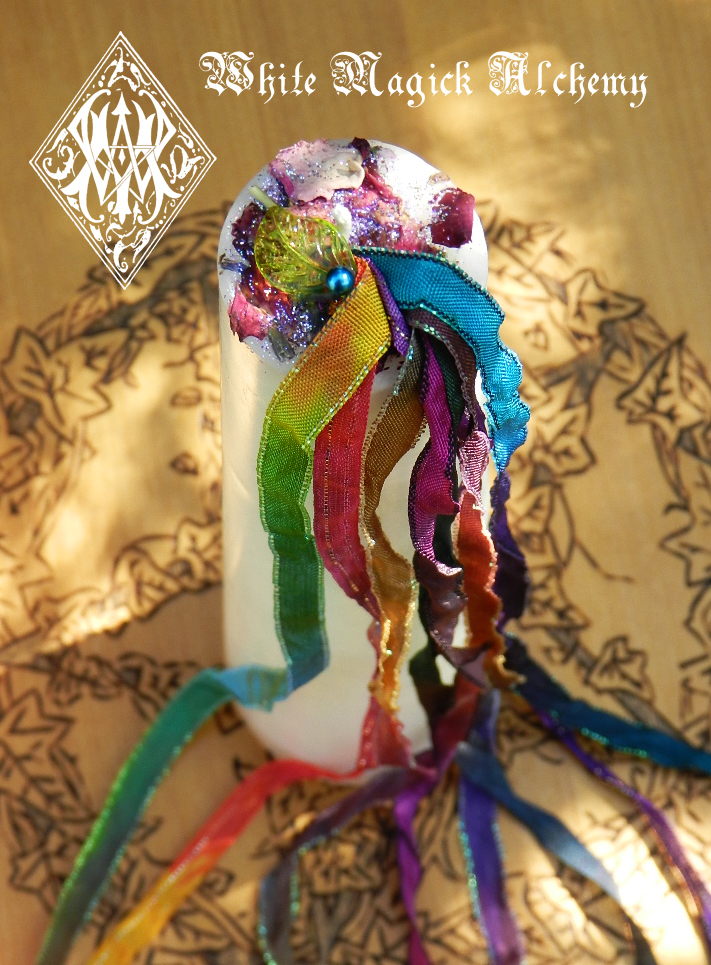 Each beautiful snow white tall tapered pillar candle is hand poured and scented with warm alluring essences of Beltane including sandalwood, musk, moss and summer florals you will absolutely love. Then the candle is adorned with our colorful unique silk hand-dyed ribbons and topped with our fresh sparkling springtime floral herbal blend. A pretty green glass leaf is then placed at the wick.
Each candle is handmade to order and careful preparation goes into each candle that is crafted and blessed. And because we pour to order, your candle will arrive to you aromatically fresh right out of the mold. The beauty of ordering magical handmade candles.
Our Beltane Maypole Torch Light Candles are a perfect addition to any Beltane altar or decor. You'll love the flowing ribbons and the scent of the candle will encompass your space with the essences of spring. Made from all natural waxes, essential and essence oils, natural botanicals, and pure cotton wick, I always use a high amount of oils to ensure a high scent throw while lit or not lit.
Available only through May 1st at White Magick Alchemy.
Blessings,

Visit us at http://www.whitemagickalchemy.com
We ship World-Wide and only use environmentally safe packing materials for Mother Earth.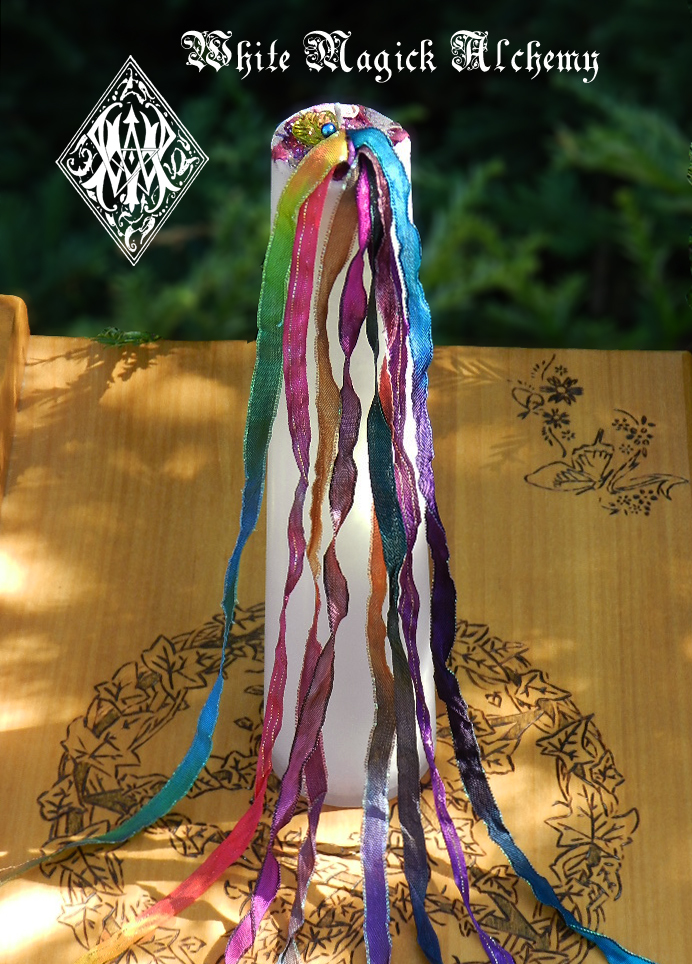 Special care should be taken when burning candles, especially our Alchemy and Torch Light Candles. Please use common sense when burning candles. Remove all labels, adornments, etc. before lighting our candles and NEVER LEAVE CANDLES BURNING UNATTENDED. Detailed instructions are included with all of our Alchemy and Torch Light Candles so make sure to follow the directions.