A Handfasting for Samhain – White Magick Alchemy "Ties the Knot"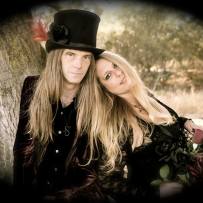 It's official! Proprietors of White Magick Alchemy, Nancy and Casey, tied the knot in a handfasting rite 1st November 2014 with a beautiful red silk and satin ribbon. The ceremony was absolutely magicall with lighted black creepy trees, tons of black crows, all wrapped up in elegant black, white and silver Damask and gorgeous eggplant linens.
Rev. Pickle performed the handfasting ceremony witnessed by over 135 family and friends, witches and wizards. Son Ryan, (Ryan Petersen Art) painted a huge haunting piece which graced the back of the stage which featured a full moon, black creepy trees, crows, and fog which tied the rest of the witchy decor together providing not only a gorgeous Samhain themed ambiance for the ceremony, but also provided the back-drop for the stage as the rock show ensued.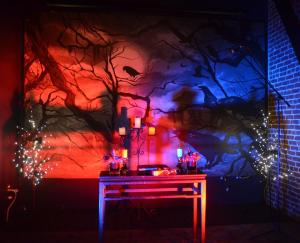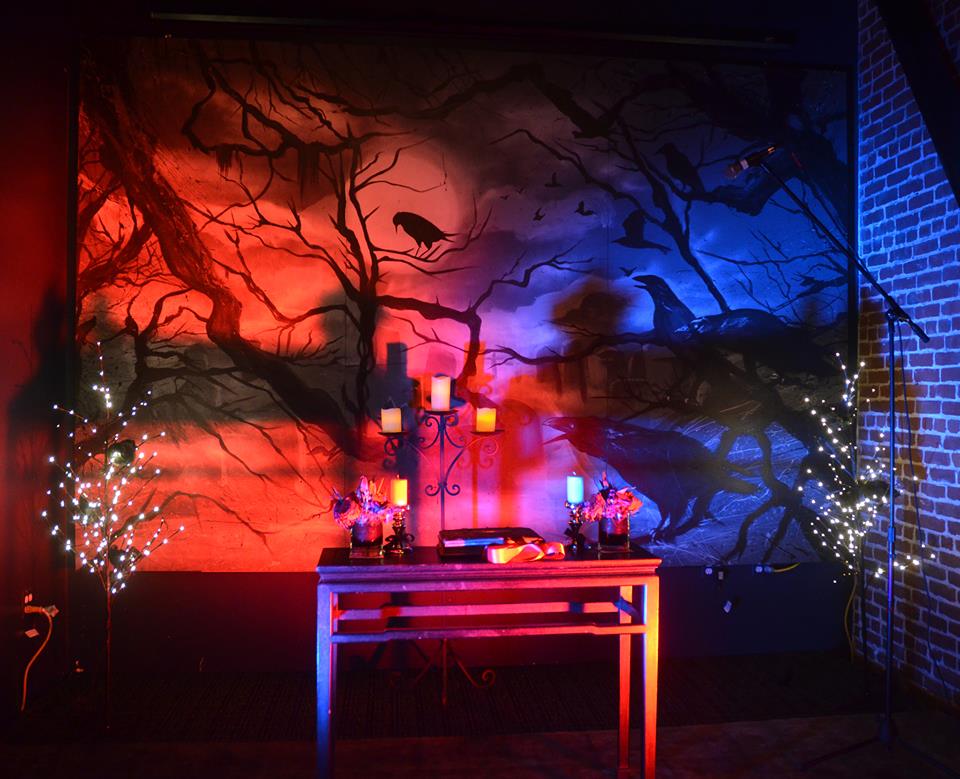 After the ceremony, longtime friends of the bride and groom, members of Fantasia, 35 Russia and The Spoils took the stage providing live music all night long. It was punk meets rock meets psychedelic. All the while an abundance of Veuve Cliquot Champagne filled the glasses of many as guests enjoyed an array of delicious cupcakes provided by the Petaluma Cake Company.
A good time was had by all on this most magical evening.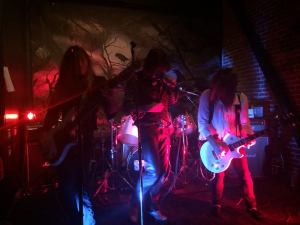 Casey plays with his band The Spoils
Visit our online magick shoppe