About Imbolc, Warrior Goddess of the Sacred Flame, Brigid, Setting up an Altar, Gemstones, the Candle Wheel, Essences & Herbs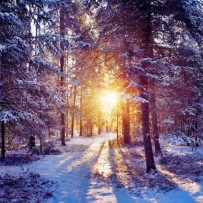 Greetings,
As darkness of winter sets in, the Lord of Misrule symbolizes the world turning upside down with the coming of mid-winter. Now is a time of reflection and release, and the time we set our intentions for the coming year. As we move into 2017 we kindle the light of hope. For the light is returning and with it, new life and new beginnings. The light will shine through the cold winter days ahead as the returning of spring approaches and the earth will soon be reawakened.
Imbolc, a sacred pagan holiday celebrated February 2nd, marks the middle of winter and holds the promise of spring. For me Imbolc has always been one of my most sacred holidays. On this day we honor one of our most powerful Goddesses. The Warrior Goddess of ultimate strength, courage and wisdom. The Celtic Goddess of the Sacred Flame. The Protector of the hearth and home. The Goddess of fertility, creativity, and abundance. The Maiden Goddess of spring – The beautiful Triple Goddess of Fire, Brigid.
Preparing for Imbolc –
Just as soon as Yule decorations are boxed up, the remnants of our Yule logs stored for next years fires, we begin our journey to Imbolc. It's time to surround ourselves in magical illumination by lighting a myriad of candles shedding light upon the darkness of winter. And as the element of fire is the element of creation and new beginnings, the days will begin to grow longer with the slow return of the sun. At Imbolc we visualize life flourishing with abundance, creativity, hope and renewed strength. It's also a time of purification, renewal, reflection, transformation, purity and illumination. Let's not forget fertility! Its all about new life and new beginnings. Mid-winter has been known to be a good time for fertility workings. And Valentines Day follows right after Imbolc.
The Imbolc Altar –
The key to a beautiful Imbolc altar space begins with you. It also begins with your intention. Have you set new goals for yourself? Are you transforming? Looking for a new job or breaking away from a negative or toxic relationship? Remember, its about renewal, reflection, transformation, clearing away the old to make make room for the new. Whichever way you decide to incorporate and honor the spirit of Imbolc into your space, always go with what resonates with you. You might simply create a beautiful spring altar area within your home with daffodils, paper whites and snowdrops. Something clean and fresh. Always create your altar area with things that make YOU happy. Flowers, crystals, photographs, statuary, offering bowls filled with sacred offerings, candles, ritual oils for anointing ritual candles, anointing yourself, resins and incenses, sacred symbolism, anything that speaks to you and your intent – Make it beautiful! And make it a reflection of who you are.
Brigid's Cross –
What a beautiful creation – Brigid's Cross is an ancient Celtic symbol associated with the Goddess Brigid. These handmade crosses were traditionally woven from rushes consisting of a central square in the middle with four arms. The crosses were placed over entryways, windows and within the home for general protection and to ward off evil. There is modern mention that the cross was used specifically for protection against fire. You might find three armed versions of the cross along your travels as well. The three armed cross is said to be the initial cross woven by the Goddess Brigid herself.
Brigid's Cross is a beautiful sacred symbol which to me represents the fire within, strength, courage, transformation and new beginnings. It might represent something entirely different to you when it is your time recognize the Goddess of Fire upon your journey. Brigid is a Goddess of great strength and light. When you feel like you have endured all you can endure, when you have reached a point when you think all hope is lost, trust me. Brigid will lift you right up and out into the light where you will shine anew.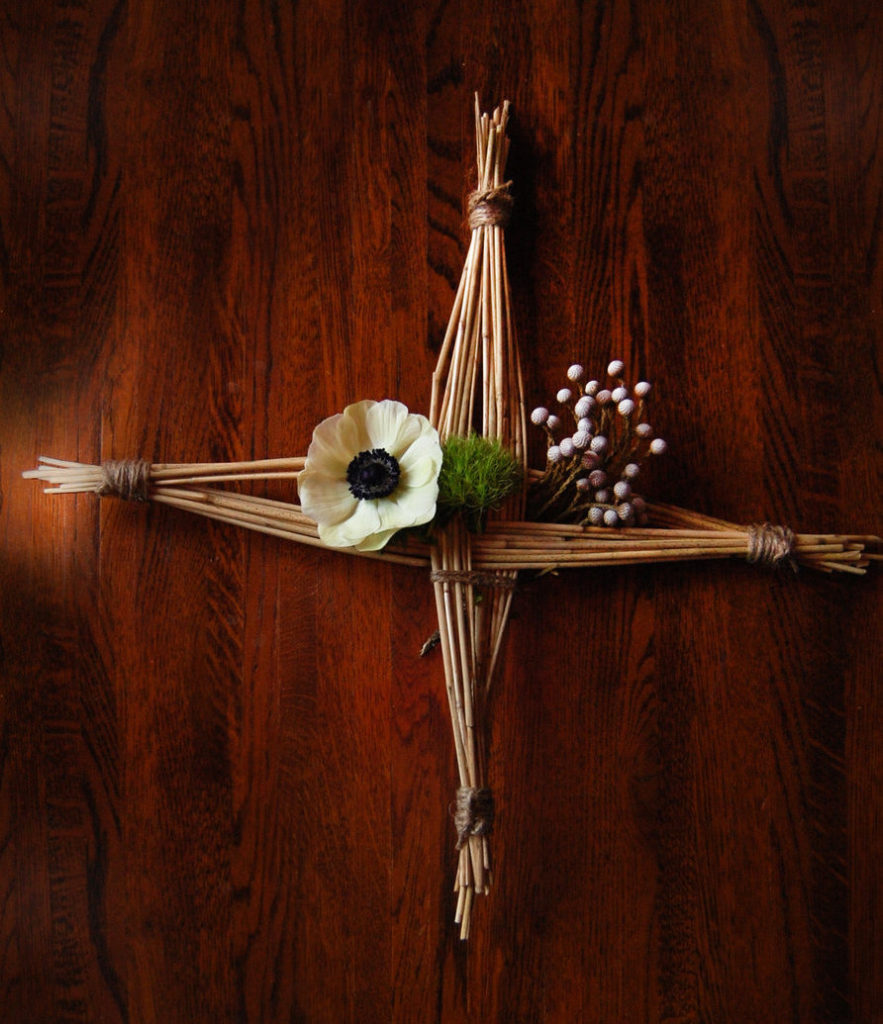 Gemstones of Imbolc –
Incorporating gemstones and crystals that are associated with Imbolc and the coming of spring are a beautiful way to fill your space with any one of the sacred intents of Imbolc. As soon as we reach mid-point we begin to see and feel the earth reawaken. Even through the snow, the earth is renewed as new spring blossoms begin to appear and new life rejuvenates the Earth Mother. My favorite crystals and gemstones for Imbolc include amethyst, bloodstone, red garnets, moonstone, quartz, onyx, peridot, ruby and turquoise. I'm a big fan of diamond and crystal quartz around this time of year. You can incorporate beautiful crystals and gemstones anywhere within your sacred space, altar area, entryway, etc. Or simply carry some tumbled gems with you in your pocket, reaching for them, feeling them, harnessing the power and intent within each stone. Let the gemstone be a reminder of what awaits. Here is a beautiful crystal grid I offer called "Crystal Visions". This is a beautiful sacred geometry grid with amethyst, garnet, crystal quartz and peridot, all sacred gemstones of Imbolc. http://bit.ly/1H5aykh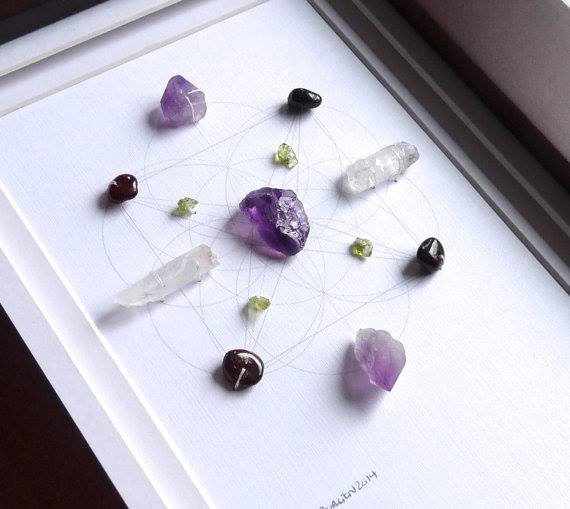 Candles at Imbolc –
Since Imbolc (also known as Candlemas, St. Brigid's Day as well as Ground Hog Day) is a fire festival, lighting your way to renewal begins with lighting a tons of candles! Candles should always be incorporated into your decor and ritual altar, especially at Imbolc or any one of the other fire festivals. Traditionally a candle wheel consisting of 5 winter white candles are the centerpiece of the Imbolc altar, hence the reason why Imbolc is referred to as the "Festival of Light".  The Candle Wheel also represents the 5 points of the pentacle which represent, earth, air, water, fire and spirit. In essence, the Candle Wheel should be scented with traditional essences of Imbolc like fresh creamy milk, honey, spring roses, soft jasmine and daffodil. Remember, when burning candles, pillars should be placed in candle plates, votives in votive cups, and tapers in taper holders. Candle colors vary for Imbolc but we traditionally incorporate whites, pinks, purples, reds and greens.
Sacred scented Candle Wheels are available at White Magick Alchemy and are available for Samhain, Yule, Imbolc, Ostara, Beltane, Litha, Mabon and Lughnasadh. I also offer a large selection of other amazing candles and offerings for Imbolc all harnessing the sacred essences, herbs, crystals and resins of Imbolc and the Goddess Brigid. http://bit.ly/2iUUg82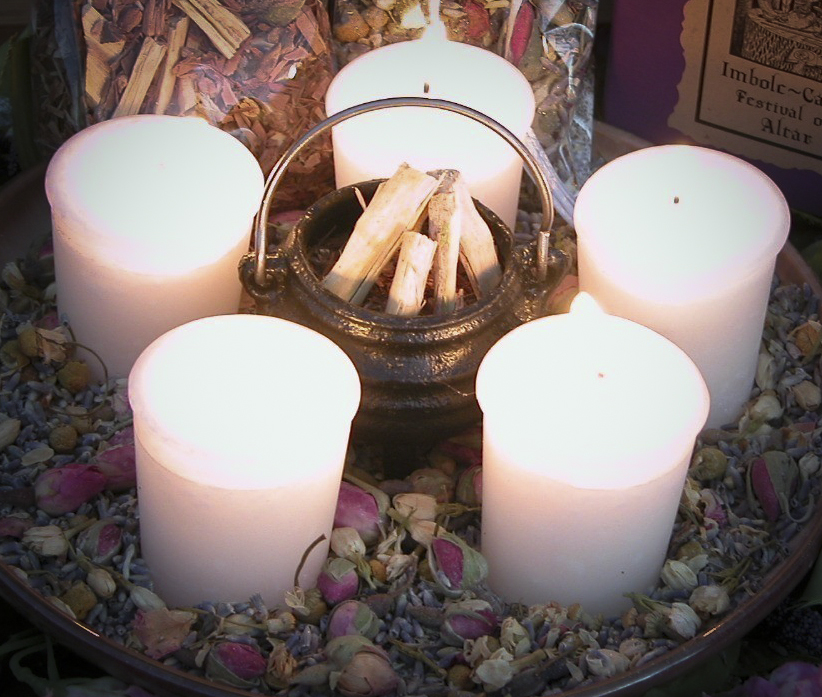 Imbolc Oils, Essences & Resins –
Traditional essences of Imbolc include soft florals, new spring roses, jasmine, violet, vanilla, honey, fresh cream and milk. Myrrh resin and Sandalwood is traditionally burned at Imbolc.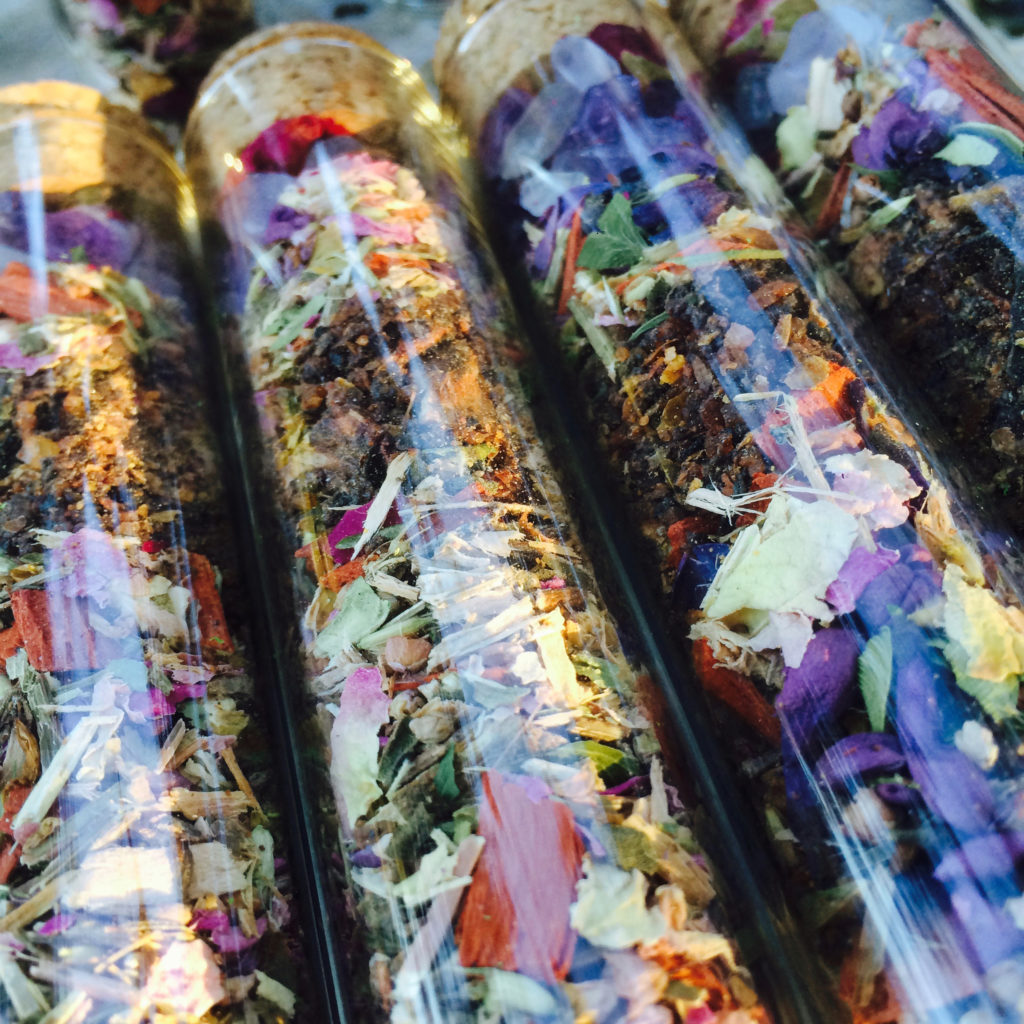 Herbs of Imbolc –
There are herbs of Imbolc then there are my herbs of Imbolc. Traditional herbs of Imbolc include bay, basil, heather, angelica, blackberry, violet, coltsfoot and there are a few more. As an alchemist I always incorporate a plethora of herbs indicative to a particular intent which I can harness symbolically to harness pretty much all of the intents of Imbolc. Pink roses, lavender, hibiscus, jasmine, fresh vanilla beans, chamomile, calendula. Another way one might find their herbs of Imbolc is working from the intent, if any. Check out my Brigid's Blossoms Casting Herbs, you will love! Herbs of Imbolc and so much more. http://bit.ly/2j4MOdU
I'd like to take this time to wish you all a very blessed 2017 and beyond! May all your dreams come true! And I invite you to peruse all of our beautiful candles, offerings and gemstones for Imbolc at White Magick Alchemy, https://www.whitemagickalchemy.com, where you are sure to find something magical and enchanting for your ritual spell workings, magic, sacred sabbats and your sacred space.
Magickal Blessings –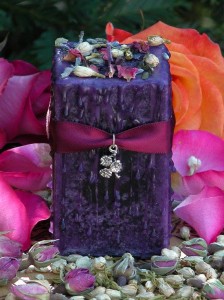 My handmade "Promise of Spring" Candles for Imbolc
White Magick Alchemy – The Original Old World Magick Shoppe