Twin Flame Love Torch – Rituals and Magic for Love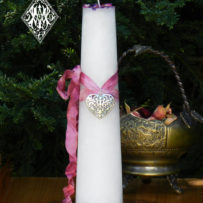 Valentine's Day is almost here and what better way to celebrate love, honor love, or find love, but by the light contained within the sacred eternal flame.
I want to share with you my most recent addition to the Torch Light collection, a beautiful offering of love and light, my new Twin Flame Love Torch Light Candles. Created out of love and for love, the Twin Flame Torch can be harnessed for almost any situation involving love, strengthening love bonds through ritual, attraction, and finding your soul mate or twin flame.
A beautiful snow white Twin Flame Torch Candle will be hand poured just for you, then ritually charged, blessed, and moon kissed. Scented with a gorgeous light floral essences of sea water amber, sandalwood, tuberose and star anise, each candle is topped with my Love Potion Alchemy Herbal Blend with amethyst gemstones. Hand dyed silk ribbon encompasses the candle and holds a beautiful bold silver filigree pendant that can be strung right onto the candle's ribbon making a lovely keepsake or talisman after the candle has burned.
If you are doing a love drawing ritual or love spell, if I can share one thing with you, always remember; we have no control over anyone else's free will. Food for thought.
With love love love and many blessings,

To find my Twin Flame Love Torch Light Candles, please visit https://www.whitemagickalchemy.com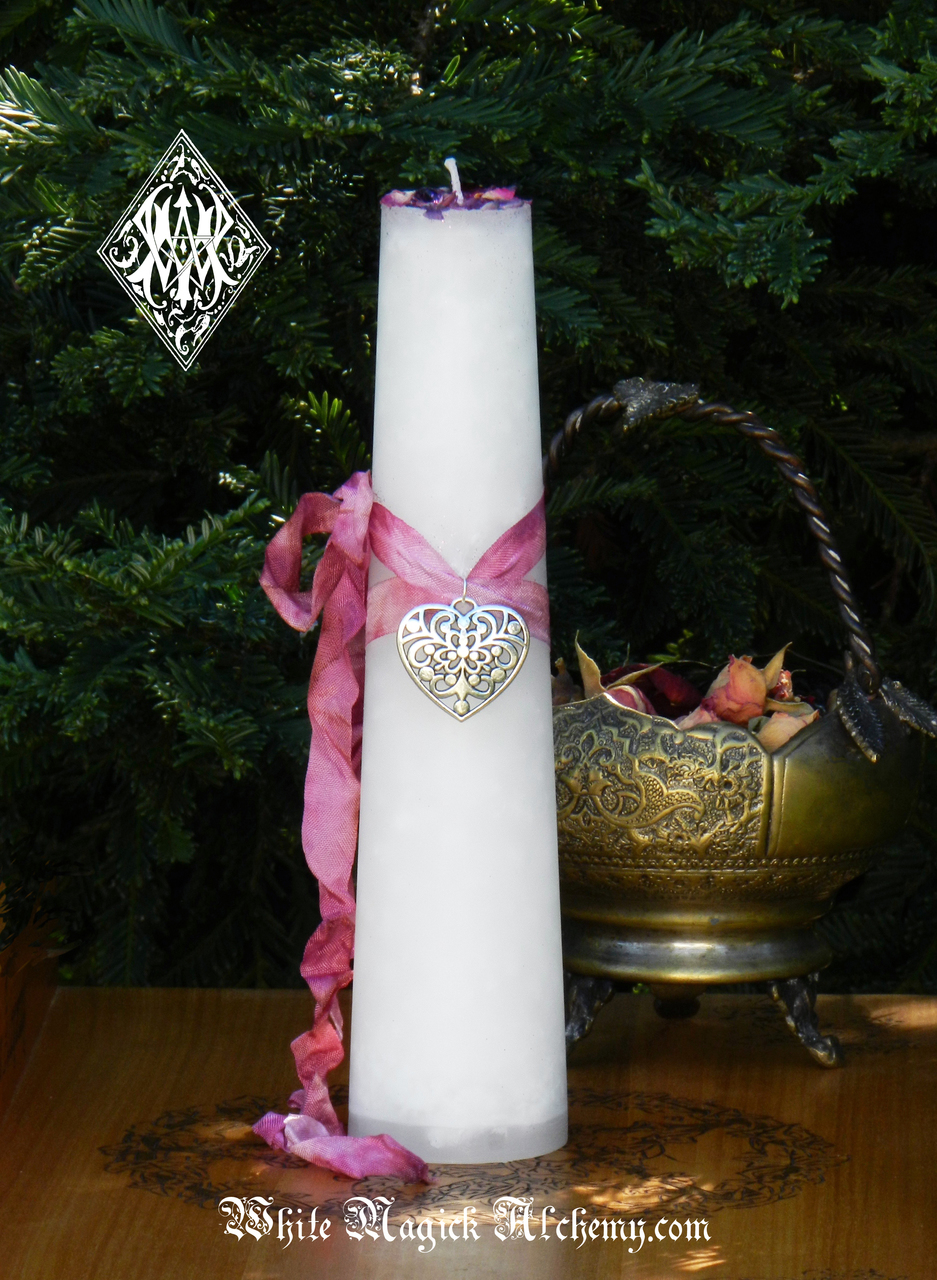 Always remember to NEVER LEAVE CANDLES BURNING UNATTENDED! You can read more here about Candle Safety: https://www.whitemagickalchemy.com/candle-safety/